Incorgnito Author
SUBSCRIBE
to the CORGIZETTE!
Get updates on new events, new books and special deals!
Inder Sandhu
Inder Sandhu has been volunteering with animals at several shelters over the past eight years and is involved in several rescue organizations as an Adoption Counselor, Fundraising Manager, Educating and Information Manager; and over the years has worked with several volunteering and fundraising committees.
He is a Mechanical Engineer by trade, has an MBA in Marketing and has held several positions as Marketing Manager for engineering products. Some of the organizations he represents are: Abandoned Animal Rescue, Tomball, Houston Area Doberman Rescue, Desert Harbor Doberman Rescue, Home fur' Good, SPCA Chandigarh, People for Animals, People in Defense of Animals etc.
Inder also writes columns in newsletters for these rescue organizations, has had articles published in Indian daily newspapers (The Hindu and The Tribune) and has some articles due to be published in Doberman Pinscher magazine.
He has also spoken on a radio show in Houston for volunteering opportunities within the Indian and Pakistani communities in the US. In addition, he posts on a blog page www.indersandhu.com.
He has a Facebook page to promote animal awareness in India:
https://www.facebook.com/inderpal.sandhu
He is also a part of several online rescue groups both in India and the US (Pablo's Doggy Rescue, Society of Prevention of Cruelty to Animals, International Animal Rescue Goa, etc.)
He is a frequent speaker at the rescue organizations at Abandoned Animal Rescue and Houston Area Doberman Rescue in Texas.
---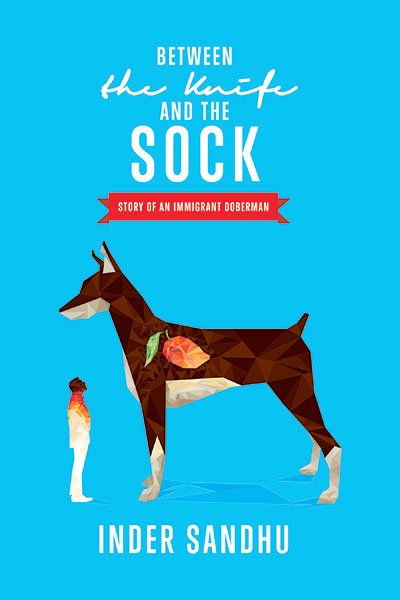 Inder lives in a picturesque town in India, far from the dismal conditions of those less fortunate. However, nowhere is he completely safe from the crime and violence that clings to his country's underbelly. He soon finds himself on the receiving end of a brutal attack in the streets.