Incorgnito Author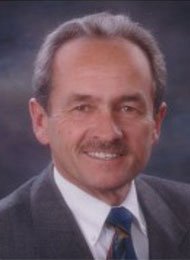 SUBSCRIBE
to the CORGIZETTE!
Get updates on new events, new books and special deals!
David L. Margrave
A resident of South Pasadena since 1972, Margrave attended Pasadena City College, Cal State and L.A. Trade Tech in addition to serving in the U.S. Navy during Vietnam.
He is a licensed pilot and former Vice Commander on the South Pas Post 140 American Legion. A South Pasadena Councilmember from 1982 to '86 and 2002 to '06, Margrave has previously been recognized as South Pasadena Businessman of the Year and Citizen of the Year.
He was the owner of Morrow & Holman Plumbing, Inc. and vice-chairman on the Natural Resources Commission. He volunteered for A.Y.S.O. and various high school teams throughout the area, and was the past chairman of the 4th of July Committee.
David also appears briefly in the Halloween movie franchise in recognition for single-handedly saving Michael Myers' house (purchased with a silver dollar). The house exists today in South Pasadena and is visited regularly by movie fans.
---
The entirety of our monetary system has been proven to be flawed by a small-town South Pasadena, California plumber. How flawed? He paid not only his bills and the IRS, legally, in gold coins, he never utilized standard notes, checks or credit cards for over 30 years.